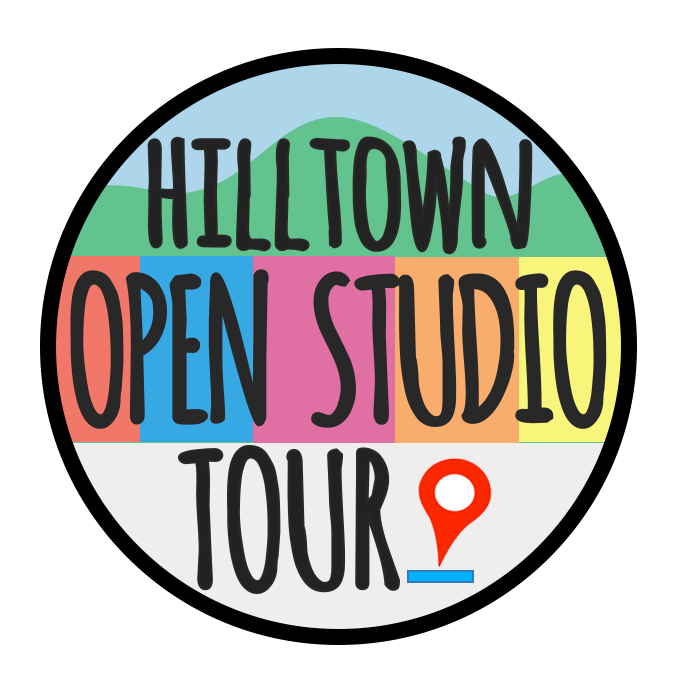 MEANDER TIMELESS BACKROADS
October 1st & 2nd, 2022
11 am - 5 pm each day
Visit artists who have chosen the beautiful and historic Western Mass Hilltowns as a place to live and work.
Two-hundred-year-old barns, white-steepled villages and mountain vistas show off their leafy best as you wind along country roads following hills, streams and waterfalls. Our home is as beautiful as our art.
Whether you like bold abstraction or colorful depictions of the natural world, you will find inspiration on the Hilltown Artists Open Studio Tour.
Saturday
11:30 Portrait conversations | Jeanne Johns
1:30 Making a watercolor painting, start to finish | Valerie Claff
3:30 Throwing, assembling & decorating a teapot in under an hour | Mark Shapiro
Art Lovers' Wine Tasting
Sunday, Oct. 2, 4 – 6 pm
Taste the new release of 2021 Rose and Sauvignon Blanc,
enjoying a glass and the sunset overlooking the vineyard
155 Glendale Rd., Southampton
*show your HOST brochure for special pricing

Old Creamery Co-op – Takeout & deli sandwiches (Menu) 445 Berkshire Trail (Route 9), Cummington | 413-634-5560

Liston's Bar & Restaurant – lunch & dinner – Roadhouse beer & wine – 324 Old North Rd. Worthington | 413-238-3176

Carm's Restaurant – breakfast & lunch – Homestyle cooking – 241 Rt. 20, Chester | 413-354-1080

Comfort Kitchen – dinner – Homey restaurant beer & wine – 4 Main St., Huntington | 413-207-3011

Chesterfield General Store – Wood fired pizza and cafe. Sunday – Lunch only (Menu) – 432 Main Road, Chesterfield | 413-296-4354

Sena Farm Brewery – Brews on tap including "Artist's Palette", made for the Tour & on site food truck lunch – 151 Buffington Hill Rd, Worthington | 413-896-2627

The Goldenrod Country Inn & Tavern – Light tavern fare, locally-sourced – 144 Huntington Rd, Worthington | 413-238-0144

Chester Common Table – dinner Comfort food classics beer & wine – 30 Main St., Chester | 413-354-1076
Picnic Places
William Cullen Bryant Homestead Cummington
Chesterfield Gorge Chesterfield
Mark Shapiro's studio S. Worthington