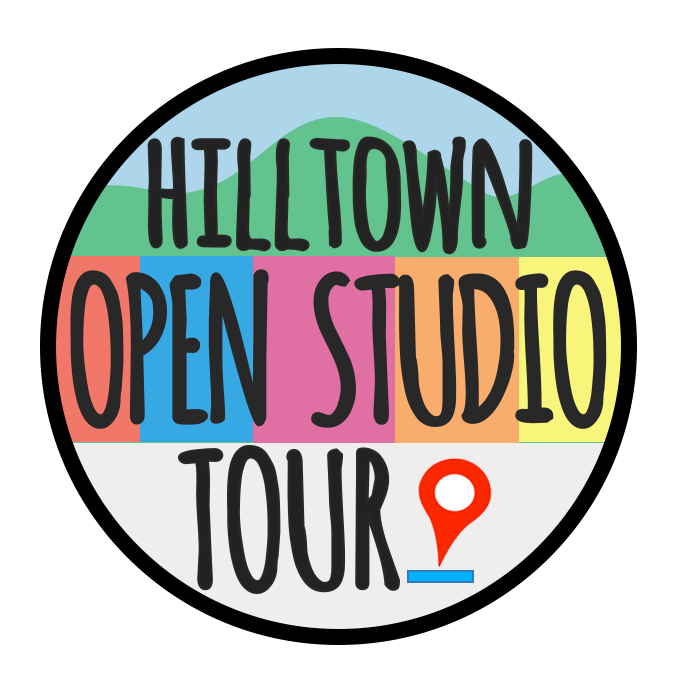 Thank your for attending the 2021 Hilltown Open Studio Tour on October 2nd & 3rd!
We hope you enjoyed meandering timeless backroads and getting a glimpse into the creative process and physical work of our visionary artists amidst the Western Mass rural autumn splendor.
We had a beautiful and successful weekend featuring the studios of 23 local artists.  We welcomed an average of 75 visitors at each studio and our artists were very honored to share their new projects after the long pandemic quarantine.  We thank you for your support and look forward to welcoming you back again next year!

Old Creamery Co-op Takeout & deli sandwiches (Menu) 445 Berkshire Trail (Route 9), Cummington |413-634-5560

Velvet Restaurant at the Worthington Golf Course Lunch only (Menu) 113 Ridge Road, Worthington  | 413-238-4464

The Rabbit Hole at Fiddlehead Inn Full menu sit down farm to table restaurant (Menu) – 144 Huntington Road, Worthington | 413-238-0144

Chesterfield General Store Wood fired pizza and cafe. Sunday – Lunch only (Menu) – 432 Main Road, Chesterfield | 413-296-4354

Sena Farm Brewery Brews on tap – 151 Buffington Hill Rd, Worthington | 413-896-2627